DIVERSITY & INCLUSION AT OMG UK
Our vision is to be an agency group where difference is valued and everyone is able to thrive in a culture of equality, inclusion and belonging. We are committed to providing a truly inclusive environment that reflects today's society where everyone is able to bring their true selves to work and where diverse voices and backgrounds are valued, heard and well represented.
We are committed to running a recruitment process free from bias and open to all. Our Be Your Best initiative allows any applicant to contact our Talent Team confidentially to discuss any specific requirements that may help to make the recruitment process as accessible and straightforward as possible.
At a wider Omnicom level, we have the Omnicom People Engagement Network (OPEN), the umbrella group for all employee engagement groups and activities across Omnicom globally. These groups include gender, ethnicity, LGBTQ+ and disability, and work to foster an inclusive and engaging working environment.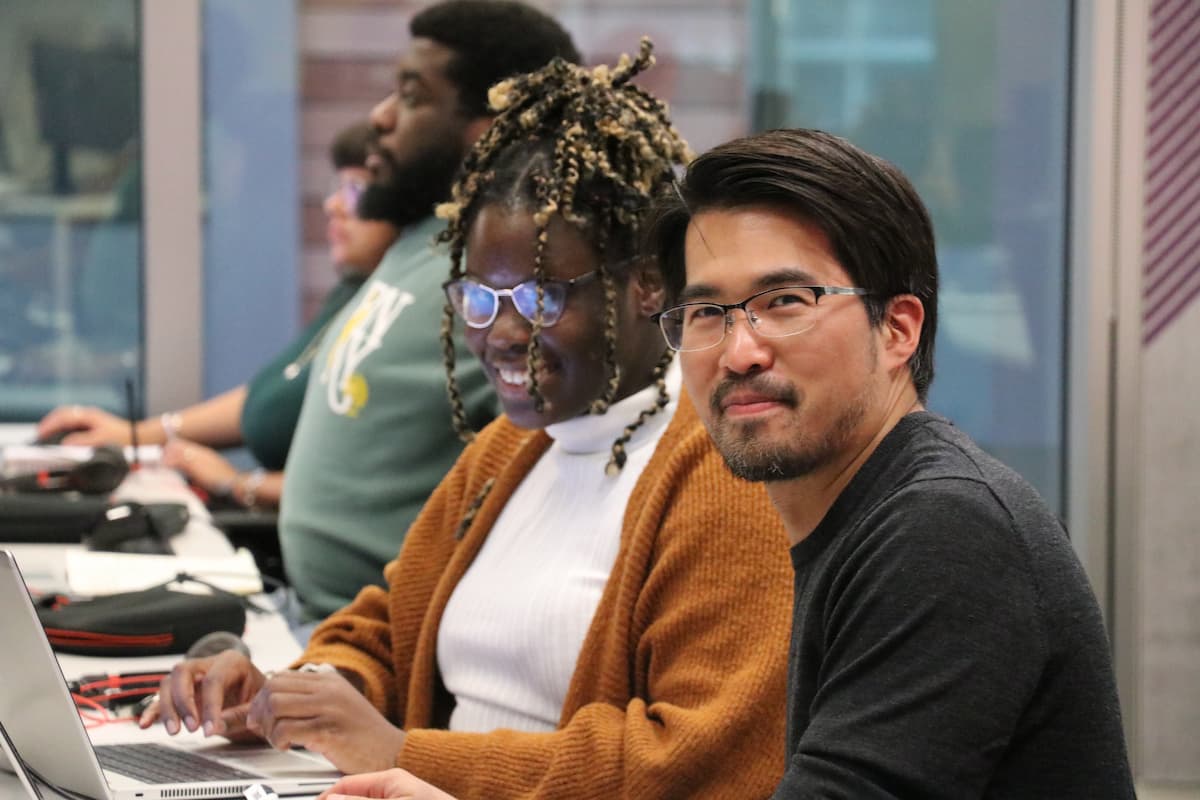 Our Advisory Groups
As part of our commitment to creating a truly inclusive environment, we have nine employee advisory groups at OMG and over 150 passionate representatives from across our business working collaboratively to develop best in class initiatives and programmes of inclusivity, support and belonging for the business to adopt, either at a Group-wide level or for agencies to deliver through their own diversity and inclusion programmes so that we can strengthen the sense of belonging within OMG. Read more to find out about the nine different advisory groups:
LGBTQ+
OPEN Pride leads Omnicom-wide efforts to promote awareness, acceptance, and advocacy by creating opportunities for leadership, visibility, community involvement, networking and business for Omnicom's LGBTQ+ community.
OMG LGBTQ+ is building an inclusive culture across OMG where people of all gender identities and sexual orientations can thrive, and are supported by committed, authentic allies. The focus is on attracting, retaining, and celebrating LGBTQ+ talent, providing continuous LGBTQ+ education for the OMG community and allies, supporting the wider LGBTQ+ community beyond Pride, and encouraging our clients and suppliers to join the conversation.
OMG UK has been accredited with a Gold Award in Stonewall's Workplace Equality Index and ranked 85th in the Top 100 Employer List.
Disability
OPEN DisAbility's core objective is to put disability inclusion at the heart of all we do; for our people, our clients, and for consumers. The group works to empower those with visible and invisible disabilities throughout their entire employee life cycle, while at the same time working to create and celebrate inclusive creative outputs for our clients.
OMG Disability are creating a group-wide culture of acceptability and confidence in the disclosure and provision of continuous education to all teams and hiring managers, and we are developing sympathetic and flexible working conditions and practices in the workplace and the home space for everyone at OMG. We are certified Disability Confident Level 2.
Multicultural
OMG is committed to driving ethnic inclusivity, equity, and diversity across OMG. We have ongoing education programmes supporting the ethnic and cultural differences amongst our talent, and policies, initiatives, and processes in place to provide structured support for employees. We are targeting an increase in multicultural representation across the group to 34% by the end of 2023.
Black Together, part of the OPEN network, is committed to inclusion and diversity across Omnicom and its agencies. Its mission is to foster engagement, sponsorship, mentorship and professional development that aids in the retention and advancement of Black talent within Omnicom.
Asian Leaders Circle, part of the OPEN network, is dedicated to progressing and empowering all Asian employees across Omnicom and its agencies. Its mission is to elevate and connect Asian employees to create a professional community to support and celebrate one another.
OMG Minds
The OMG Minds group promotes mental fitness across OMG, and actively works to both reduce the number of employees experiencing mental health issues and encouraging them to disclose any issues they do experience. We have trained Mental Health First Aiders in each agency, a Good Guide to Mental Health, along with regular training and resources to support employees experiencing mental health issues to the best of our abilities.
OMG Women
Our ambition is to create a truly inclusive culture within OMG that enables individuals who identify as women, from all levels and backgrounds, to realise their full potential. We will achieve this by helping to grow the leadership potential of OMG women, amplifying women's voices internally and externally, ensuring our culture is even more progressive for women, and embracing transparency around gender issues.
Omniwomen, part of the OPEN network has over 10,000 members and is focused on promoting networking and career opportunities for women across our networks and agencies, as well as developing the female leaders of tomorrow.
Green Team
The Green Team's ambition is to understand and then to reduce OMG's impact on the climate and environment to net zero by 2030. In addition to our commitment to Ad Net Zero, the IPA Climate Charter and being a founding member of #ChangeTheBrief Alliance, the Green Team provides education and training to employees to understand the negative impact advertising can have, and the effective ways to reduce, offset, and mitigate these along with running regular events annually to harness wider employee engagement.
Social Mobility
Our aim is to close the socio-economic gap by improving employee support to those who need it, building our talent pipeline, and strengthening our community outreach. In 2021 78% of our entry level talent came from diverse backgrounds. To learn more about our entry level initiatives, click here.
Working Parents & Carers
We are focused on building a workplace where no one needs to compromise between being a parent/carer and a working professional: Ensuring parents and carers feel comfortable bringing themselves to work, and confident in managing their work/life balance through clear policy, flexibility in our approach to work, and support through all stages of their parenting/caring journey.
Age Positive
The Age Positive group are committed to ensuring that the culture within OMG is open-minded, relevant and inclusive for all, regardless of age. We raise awareness and encourage the support of age equality through the development, retention and mobility of existing and new talent of all age groups and through dispelling pre-conceptions and bias towards anyone based on age.
Supporting Industry Initiatives
OMG's commitment to D&I expands beyond our agencies and services. We are equally passionate about supporting and actioning real change within the industry: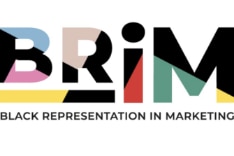 BRIM (Black Representation In Marketing) is a new cross industry initiative to improve the representation of Black people in marketing and advertising. We are supporting the BRiM initiative in conjunction with Facebook and are working to utilise the framework of principles and open-sourced tools.

OMG is an active supporter of Ad Net Zero, the UK advertising industry's initiative to help UK advertising respond to the climate crisis. We have committed to help contribute towards the goal of achieving net zero by the end of 2030 through funding, specialist expertise and resourcing. As part of this commitment, we also back the IPA's Media Climate Charter.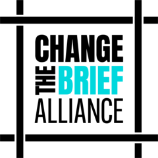 We are a founding member of #ChangeTheBrief Alliance – a partnership between agencies and clients, learning and acting together to directly address the challenge of the climate crisis by promoting sustainability via every channel available.
OMG is a proud member of the Conscious Advertising Network (CAN), whose mission is to stop advertising abuse, by highlighting the conscious choices advertisers and agencies can make to ensure good practice. Ethics in the digital space has been a focus point for OMG UK for many years, with an active Data Ethics Board in place to ensure privacy and ethics always remain at the forefront when planning our clients' campaigns.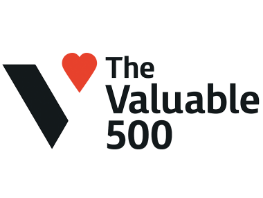 As part of our continued commitment to supporting people with disabilities, OMG is a signatory and strategic partner of The Valuable 500, a global collaboration of companies that have formally pledged to put disability inclusion on their business leadership agenda. In just its second year, The Valuable 500 increased its roster of signatories to total more than 430 different companies, including some of the world's best-known brands.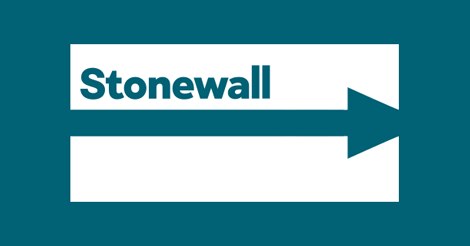 OMG UK has been awarded 'Gold Employer' in Stonewall's Workplace Equality Index and ranked 85th in the Top 100 Employer List. We are incredibly proud that our commitment for workplace inclusion and our ongoing support for the LGBTQ+ community has been recognised by Europe's largest LGBTQ+ charity.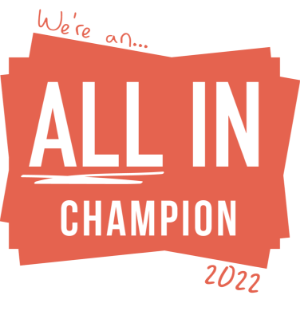 The All In campaign is an industry-wide initiative led by the Advertising Association, ISBA and the IPA to help ensure that everyone who works within the UK advertising industry feels a strong sense of belonging. In summer 2022, the Advertising Association announced the creation of the All In Champion status for organisations who have demonstrated they have adopted the actions and are supporting All In's work. OMG UK was one of the first media groups to be awarded All In Champion status.

Women in Advertising and Communications, Leadership (WACL) is a membership organisation whose purpose is to accelerate gender equality for the benefit of all in the advertising, media and communications industries. They have the #FlexibleFirst campaign which aims for our industry to view flexible working as the norm, and a Flexible First checklist to help an organisation check their progress with flexible working. OMG UK qualifies for the Flexible First Standard.
The Campaign Female Frontier Awards champion women who are consistently pushing the boundaries and challenge the status-quo within the UK advertising and media industries. In the 2023 awards, we were recognised for our ongoing commitment to DEI at OMG with the Diverse Inclusive Workplace Award.
Recruiting without bias
We work with a number of partners to ensure that we are reaching people from a range of backgrounds and cultures, expanding our talent pool at OMG and continuing to provide a breadth of perspectives within the company. Our partners include: