WORKING AT OMG
OMG is an inclusive community of over 1700 employees. Our people are passionate about media and driving innovation and we're not afraid of doing things differently here. Inspiring our people and our clients is at the heart of everything we do.
In 2020, we relocated all our agencies into our Bankside headquarters on the Southbank in London. This has opened up new levels of support across the agencies, whilst retaining their independent brilliance and entrepreneurial spirit. For our people, this has also provided great opportunities for mobility within the agencies, allowing them to thrive in different environments.
We are looking for people that welcome and embrace difference, thrive on collaboration, have a positive outlook and match us on our passion for media, innovation, and transformational thinking.
But most importantly, we are keen to meet and hear from people that want to shape the OMG community, that value difference and diverse thinking.
Diversity & Inclusion at OMG
Creating an inclusive workplace where you can thrive is central to what we do at OMG. Our business and our clients benefit from innovation and insights that come with diverse teams.
We value difference and have set ourselves targets to achieve greater diversity across all levels of our agencies – we have zero tolerance with regards to any form of prejudice.
As part of this commitment to creating a truly inclusive environment, we have nine advisory groups at OMG covering Ethnicity, Gender, Age, Disability, LGBTQ+, Working Parents & Carers, Sustainability, Mental Health and Social Mobility. Made up of colleagues from across the agencies and services within OMG, each group helps support our D&I strategy, providing resources for education and personal growth, ensuring we understand the different requirements of our colleagues and continue to strengthen the sense of belonging within OMG.
To find out more about the advisory teams, click here.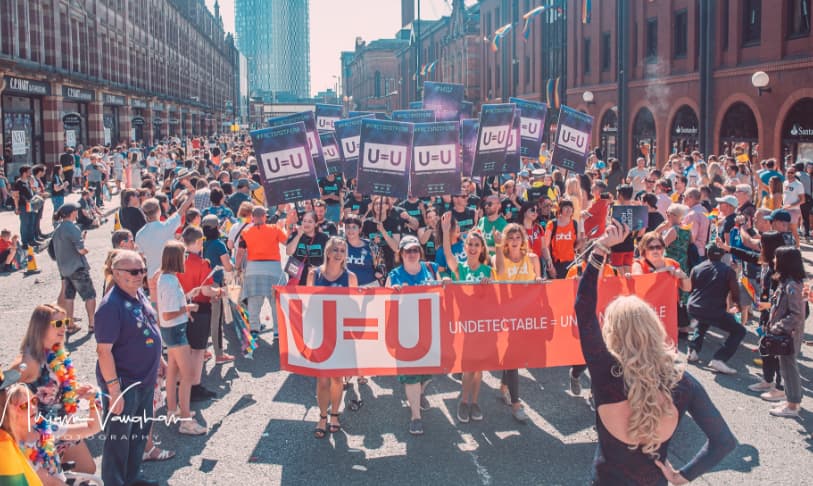 What we do
While each agency has its own defined structure and behaviours, there a range of broad areas they all encompass:
Account Management
Our account teams are passionate about media, and dedicated to delivering creative, targeted solutions for clients, helping transform and grow their brands. Working closely with clients, our internal teams and our in-house specialists, you will experience the journey from briefing through to execution and reporting.
Strategy
Our team of strategists and planners produce transformational strategic roadmaps for clients, built on data and insight. From creating insightful thought leadership pieces that challenge the industry norms to developing new ways of using data to maximise a brand's potential, our teams are experts in connecting with the consumer and truly understanding their behaviours.
Investment
Our investment teams are experts at effectively and efficiently identifying and delivering multi-platform media opportunities for clients. They have custom industry-leading services and tools designed to ensure the delivery of media plans is cost effective, targeted and measurable.
Insight
The Insights teams know the consumer inside out. Using a combination of proprietary technology, client brand tracking and data, consumer research and an understanding of human behaviours, the Insights team help provide a deeper level of understanding and engagement of the consumer.
Performance Marketing
Whether it is as part of our industry leading specialist agency Verve, or within one of our fully integrated media agencies, we have a team of social, digital, and programmatic experts that help deliver outstanding commercial results for some of the biggest brands around.
Content & Partnerships
Our Content & Partnerships teams are strategic, creatively minded, and passionate about delivering the strongest, most effective partnerships, sponsorships and campaigns for our clients and brands. Covering a multitude of formats and channels, they're experts at harnessing the power of media owners and creators to deliver innovative responses to client briefs.
Data
Our Data teams are at the forefront of media and brand analytics, leveraging a leading global platform and experienced data science and data engineering teams to develop some of the most game changing solutions in marketing effectiveness.
New Business & Marketing
Our New Business & Marketing teams have responsibility for delivering best in class pitches to potential clients, helping drive growth for our business. They are also responsible for all communications, internally to our people, and externally to our clients and prospective clients.
People Team
People are at the heart of our company and we are committed to providing the best for our employees across OMG. The people team play a key role, bringing to life and implementing best in class initiatives and programmes including Diversity and Inclusion, wellbeing, learning & development, as well as career development and the entire employee journey.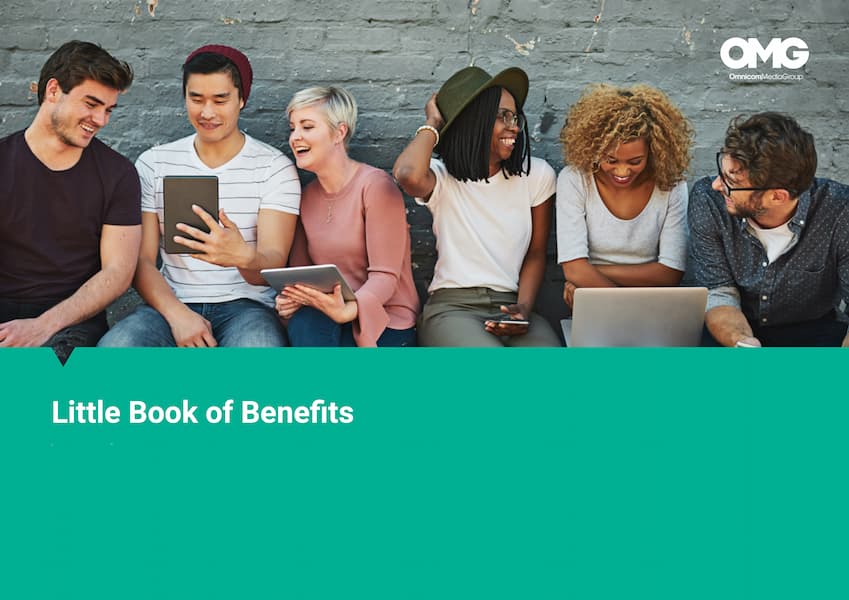 Our Benefits
At OMG UK we offer a comprehensive range of benefits including:
Remote/flexible working
27 days annual leave
Financial planning clinics
Pension scheme
Mental wellbeing support programme
Agency social clubs
Employee Assistance Programme
Daily food allowance
Continuous service rewards
Day off on your birthday
Holiday trade
Season ticket loan
Cycle to Work Scheme
Life assurance
Private medical insurance
Subsidised gym membership
Eye care vouchers
Multi-faith facilities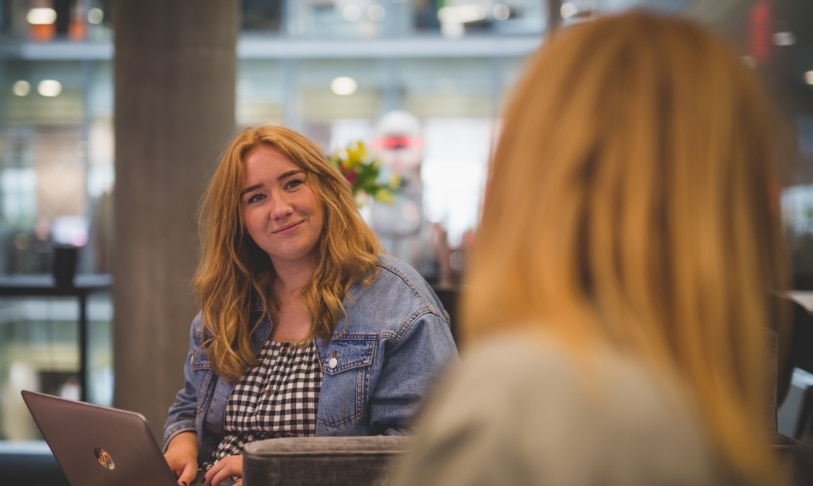 Flexible Working
We are all making a return to the office in the UK, and at OMG we're using the opportunity to look at how we can do things a little differently. We have a 50/50 split between office and remote working across the month. How that time is split across the week varies by department, giving everyone more flexibility based on their rhythms of work.
We have also revised the office layout, created new agile workspaces, and ensured we have the right technology on board to give our people a flexible way of working that suits them best. While contracted hours are 09:30 to 17:30, we do offer core hours of 10:30 – 16:30 to give everyone flexibility on how they manage their working day, whether they're in the office or working remotely.
Learning & Development
OMG is passionate about investing in our people, providing them with the necessary skills and training to flourish as individuals and grow in their career. From industry qualifications such as the IPA and the IAB to bespoke internal training, we offer a multitude of ways for our people to learn and reach their full potential, including paid study leave for external qualifications.
All our agencies have achieved as a minimum IPA CPD Gold accreditation, awarded to agencies who demonstrate a genuine culture of learning, bettering the professionalism, development and reputation of the industry.
In addition, we have formal internal development programmes:
Omnicom University is considered one of the preeminent management and leadership development programmes in the industry. Based on the Harvard Business School case study method, it's led by professors from Harvard Business School and IESE Business School in Spain.
OMG Accelerate is a 16-week international leadership programme designed to help accelerate personal and professional growth through leadership inspiration, honing the knowledge and skills required to build the agency of the future.